Baptism
The Sacrament of Baptism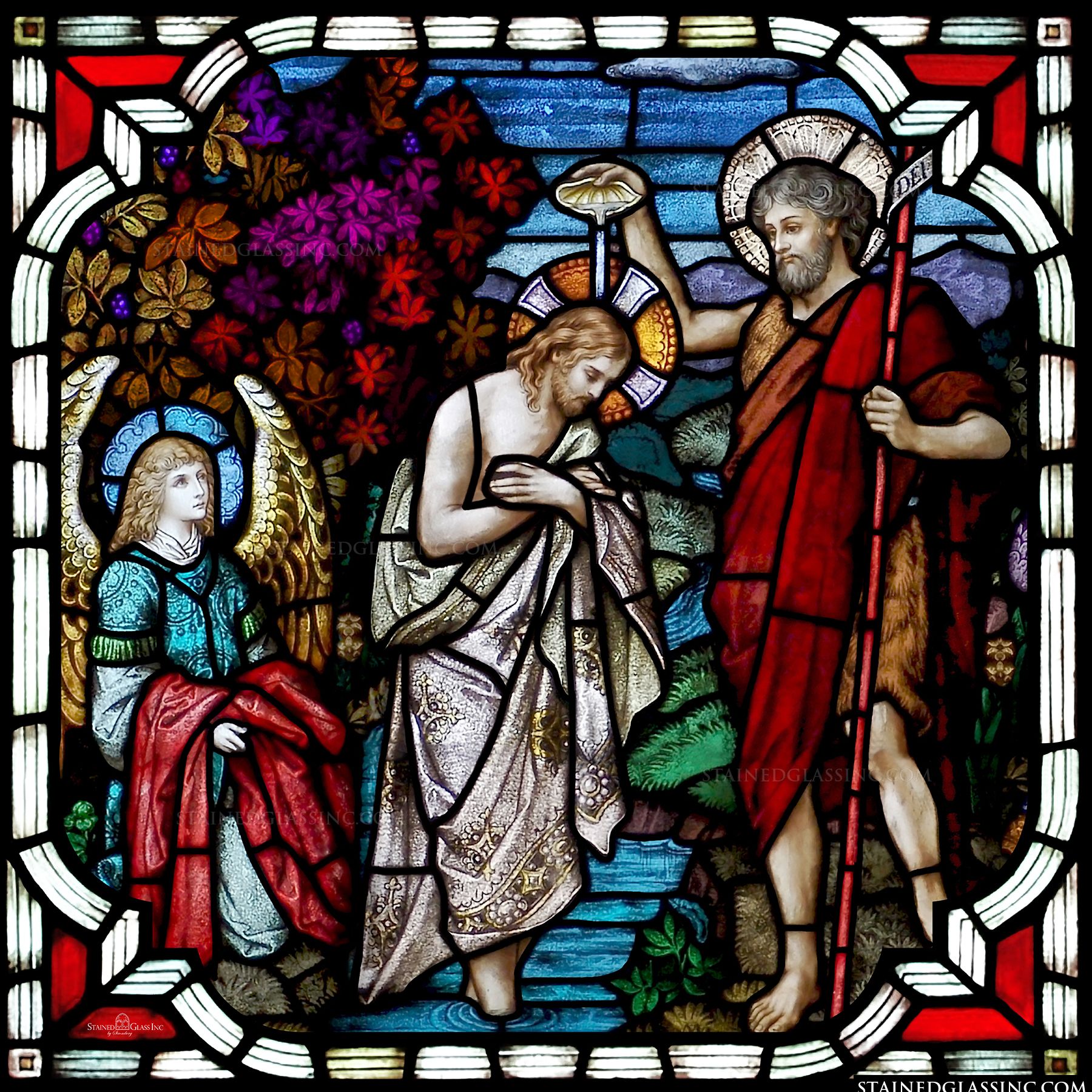 The following policies and procedures are designed to provide you with the information you will need to prepare for this important day in your child's life. You are asked to review the information and follow the guidelines to ensure that the baptism is done in accord with Church Law and tradition. Further questions may be directed to Del at the parish office: (361) 575-2293.
Baptisms in Spanish are offered every 3rd Sunday of the month. Baptisms in English are offered every 4th Sunday of the month. If there are 5 Sundays in a month, Baptisms are offered on the 3rd and 4th Sundays only.

1) For those wishing to baptize:
Registration must be done in person at the rectory a month prior to the date of baptism.

Registration application will be good for six months only.

a State issued Birth Certificate of the child must be presented at the time of registration
2) Those wishing to baptize must currently be registered members of OLS/ST.
If you are not registered or no longer live in Victoria:

you must have a letter from the pastor of your home parish giving OLS/ST permission to baptize your child.

The letter must be presented at the time of registration.

No baptism will be scheduled without proof of parish registration
3) While two Godparents are the standard number for Baptisms; a single Godparent is also sufficient according to Canon Law.

4) Requirements for Godparents:
must be Catholics who are at least 16 years of age

have received the sacraments of full initiation: Baptism, Confirmation and First Communion

must be married in the Catholic Church

Should you ask if a non-Catholic Christian can be a Godparent; the answer is "No" in regard to the Baptism. The non-Catholic can participate as a Christian Witness and must have a letter attesting to their own Christian Baptism from their pastor/minister

can be a witness only--their name will not appear on any document of baptism; only the Catholic Godparent will be listed on the Baptismal Documentation.

If Godparents are not parishioners, they must provide a letter from their pastor which should be presented at least one week prior to the baptism attesting to their qualifications to be a Godparent.
5) All parents and godparents must attend a Baptismal Preparation Class if they have not attended one in the past two years. Baptismal Preparation Classes are offered at Our Lady of Sorrows during the months of: January, April, July and October. They are bilingual and are held on the Second Sunday of the months listed at 6 p.m. If the Godparent was unable to attend one of the classes here; they must provide proof that they have attended a Baptismal Preparation Class elsewhere, prior to the scheduled baptism.
Please arrive at least 15 minutes early so that you will have to sign in. We ask that you do not bring your children or babies to the class.
FAQ
What do I need to do to register my child for Baptism? ¿Que necesito ser para programa un bautismo para mi niño?
Come by the office M-F 9 a.m.-5 p.m. to fill out the registration form to have your child baptized. Be sure to bring the baby's Birth Certificate. We offer Baptisms every 3rd Sunday in Spanish and every 4th Sunday in English at 3:30 p.m. Favor de venir a la oficina durante su horario regular desde las 9 de la mañana hasta las 5 de la tarde para programar un bautismo para su niño. Es necesario que traes una copia del dato de nacimiento. Bautismos en Español cada tercer domingo del mes.
When are baptism classes? ¿Cuando hay clases de la Preparación del Bautismo?
Baptism classes are offered in: January, April, July and October on the 2nd Sunday of the month at 6 p.m. inside the Church. The classes are bilingual. Las clases del Preparación del Sacramento de Bautismo se ofrecen en: Enero, Abril, Julio y Octubre. Nos unimos a las 6 de la tarde durante el Segundo Domingo de estos meses, y comenzamos a las 6 de la tarde. Las clases son bilingue.
Do I still need to come register at the office, if I just want to attend the Baptism class? ¿Es necesario venir a la oficina para inscribir por la clase del Bautismo?
While it is not necessary, it insures that we will have you listed so that you will receive a certificate that you attended the class. No es necesario, pero nos ayuda asegurar que vamos a documentar su presencia con una oja de asistir.